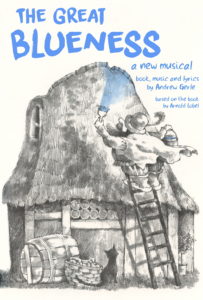 Andrew's new show, The Great Blueness, received its first-ever reading in June at the wonderful New York Stage & Film, incubator for hundreds of new shows during its decades at Vassar.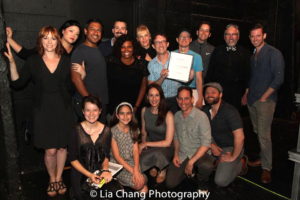 The cast of The Great Blueness, New York Stage & Film 2016, in their "pre-color" (grey) look
Based on the book by Arnold Lobel, author of the beloved Frog and Toad series, the show follows a Wizard who accidentally brings colors (one by one!) to an all-grey town. Listen to one of the show's big numbers, "Blue Shoes", starring Ava Della Pietra as Doris and Joe Kolinski as the Wizard:
MEET JOHN DOE cast album available on Amazon & iTunes!
"Jumping out from the speakers, the musical's splendidly recorded material is at once fresh, edgy and bristling, but in the tradition of 'old-school' cast albums. That is to say, numbers build to climaxes, often have 'buttons' at their ends, with highly crafted matches of melodies and words. It is consistently rewarding listening with powerhouse performances."
– TalkinBroadway.com top 10 cast albums of 2013
Check out the whole review here, and click on over to
Amazon or iTunes to get your own copy!